Dear Orinda Optometry Group Family,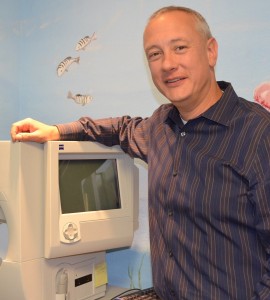 It is always hard to say goodbye, especially to a wonderful family of friends at Orinda Optometry Group – doctors, staff and patients alike. I have enjoyed working with so many of you over the past couple of years but as of October 2017, I will no longer be seeing patients at the Orinda Optometry Group.
I know that you will be in excellent hands with my fellow colleagues, Dr. Kristine Eng, and Dr. Kelly Shintani, who I believe to be two gifted doctors. Also I have been told that Dr. Jeanette Hochstatter, who will be seeing patients on a short-term (temporary) basis, will take great care of you and your family's eye health and vision wellness. Dr. Jeanette Hochstatter is a Southern California College of Optometry magna cum laude graduate who has been practicing optometry since 1987. Know that they share the same vision of personalized care and uncompromised service.
Thank you for allowing me to be a part of your eye care team. I wish you all the best!
Sincerely,
Dr. Bernard Hale